Current Projects
Why do we make art? The answer to that question is probably as diverse as are the artists who make the art. Many artists create art because they enjoy the process; it's fun making things! Others create art in an effort to connect with other people. They have a story to tell or an experience to talk about. They are speaking in the language of their own art, be it in words, images, actions, dance — it's a way of recording beauty, or power, or terror — maybe you need to have empathy to create art. Whatever the reason, every artist feels an inner compulsion to create and to share that which they have created. Perhaps we're all just like cavemen sitting around a fire, telling stories, each in our own medium, in our own way. Come join us!
— Ida and Old Baldy's Seniors' Theatre. The most fun you can have in two hours — standing up or sitting down! No experience necessary. Come join us! You are never too late for Seniors' Theatre.
— The Arts OnSite with Lady Nature. This is our newest initiative! Do you write, dance, play in theatre, paint, draw, compose music or pursue any other creative passion in the arts? If you do, then you are invited to join in and participate in The Arts OnSite with Lady Nature. We meet weekly in the far northwest corner of the Shuswap Lake Estates parking lot, lower level. From here we carpool to a preselected outdoor space→ to spend the day creating and enjoying nature.
— The Writers' Nook. The Third House in collaboration with The Okanagan Regional Library founded a new writers' group, called the Writers' Nook, that meets on the second and fourth Wednesday of every month from 10 am to noon. The meetings are held at The Okanagan Regional Library, South Shuswap Branch, #1 - 2425 Golf Course Drive, Blind Bay, B.C. There is no charge. See why you might like to join→
— The Shuswap Hiker Ladies. Exercise, fun, camaraderie and best of all, hanging out with Mother Nature in the great outdoors! Everything we need to keep our minds and bodies healthy, agile and fit. We hike every Friday, regardless of the weather. Come join us→
— The Perigean Project. This is a project that explores the connectivity and interrelatedness between The Arts. Can a work that originates in one artform inspire a work in another? Can recreating a scene from one artform in another medium enhance the experience for the artist, or for the audience?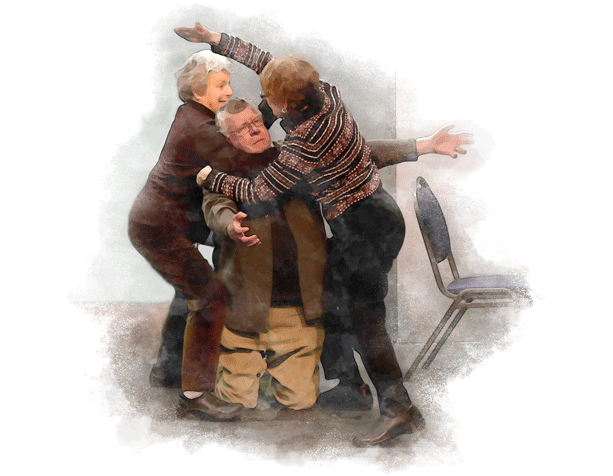 GO BACK
© The Third House, 2015
Web design by Adria Interactive